I've always been a giver, and thought if I had more than someone else I ought to share. That's the way I was raised, and I never want to forget the gems of wisdom my grandparents gifted me with…though I haven't been able to talk my Grandmaw into parting with her infamous fudge recipe. *grin* (There is still hope for my mom's chocolate oatmeal cookies. If I unlock the secret, I'll post a follow up comment tonight!)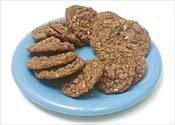 All this talk about treats made me wonder, do you like little ones spread out or big ones?
If you're looking for a nifty, but simple gift, consider this idea I came up with to help a friend. She'd drawn a name for Secret Santa, but had no clue what to surprise the woman with for five days. The only thing we knew was that she liked food. My brainstorm was to use printed recipes paired with a Christmas carol plus a small token in relation. For example: We Wish You A Merry Christmas with a recipe for Figgy Pudding and a cup (of good cheer). All we had to do was find a website with the song lyrics, Google recipes and pick up Christmas themed items at the local Dollar Store.
I also had the smashing idea to do a treasure hunt for my twin based on our favorite movie at the time—Ever After. I'd created the perfect clues, gotten all my little gifts to hide, and then…we had a blizzard. But I prevailed and even strung up Dollar Store white lights around all the trees in the backyard. Unfortunately it didn't dawn on me that I needed a plug, so I had to use a few dropcords rigged up in a row from the house.
Are you wondering what the super-duper prize at the end was? A book I'd polished off only a week before called Two Desperate Women, One Single Man & the Wedding of A Century starring, you guessed it, my sister who played a dog groomer/girlfriend of an FBI agent being stalked by a serial killer. My twin and I trudged through the snow side-by-side and shivered in the freezing cold as she deciphered clues, but she ended up getting her Happily Ever After.
What is the best treat you've ever gotten—big or small?
I'd have to say one that still stands out for me was an original Optimus Prime Transformer, which my then single mom threatened to do bodily harm over if I snooped. Of course, my twin and I found it and Megatron hidden in the back of her closet. When my bf found out, he began to covet Optimus as one of my assets. *grin*