As part of our holiday cheer, the ladies of Star-Crossed Romance decided to post some of our favorite Christmas pictures. However, I didn't have any that were digital (since they were taken before new fangled cameras or lost to harddrive deaths), so I endeavored to create a couple fun ones this year.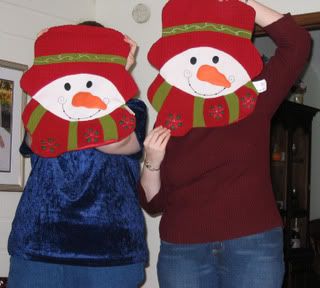 Can you guess who these two lovely snowwomen are? I'll give you a hint--we used to be known as Tweedledee & Tweedledumb, as well as Thing 1 & Thing 2.
______________
To find the answer, plus a bonus click
here
.